The Brand Guy
About me

I'm a South African, who's worked in London and lived in Australia for 30 year. It's this combination of "me" that has heavily shaped me as a conference speaker and the way I engage my audiences.
Working as a guest speaker for hire in Australia and abroad, I deliver original, intelligent, and creative content. My style is energetic, passionate, empathetic, and ruthlessly honest. I'm an enemy of mediocrity, I'm a champion for all people, and I'm a challenger of norms and conventional thinking.
talks & workshops
When I turn up to give a talk I'm there to rock people's boats and do epic shit. If you are looking for such a speaker to hire for your next event or staff L&D program, I'm your guy.
I help people to realise their full potential
I believe each one of us has potential that extends far beyond our actual day-to-day performance. Instead of living and working 10/10 lives, we often settle for 7/10 because it gets the job done, it doesn't require us taking any risks or chances, and it keeps us in our comfort zone. If you are looking for a motivational keynote speaker in Sydney who would add life to your next event, contact me today.
If you hire me as your conference speaker, my talks and workshop experiences will help people to realize their full potential. I will take them out of their comfort zone, and challenge the limitations of what they have been taught, what they believe, and how they think.
Humanity and Positivity
I adopt a positive view of human nature
My task is one of facilitation – of removing the obstacles that are inhibiting performance and potential, and helping to release that which has always been there. As such, my approach is aligned with the ideas and practices of the human potential movement (Abraham Maslow, Viktor Frankl, Alan Watts, et al) and Positive Psychology (Martin Seligman).
While the subject matter may be considered 'serious', the way I engage people is by being fun, funny, inspiring, and real. And my content never remains the same – it's always reflecting current ideas, attitudes, and issues, and these things do change from one day to the next.
An experience they won't forget
I'm not one of those marketing keynote speakers who deliver long and boring lectures at conferences. Acquiring information is passive, which is why my content has been developed to give participants an experience they won't forget. It's like riding a bicycle. You can talk to a group of people about how to ride a bicycle for 60 minutes or for five hours, and they still won't be able to ride a bicycle.
But as soon as you give them the actual experience of riding a bicycle, and they start riding it, it's something they'll never forget. It literally stays with them forever. This is how my keynote talks and workshop experiences have been created.
I NEVER use an off-the-shelf presentation
All of my talks and workshops are bespoke. If you hire me as a conference speaker I will first take a brief, understand where you are coming from and what you are looking to achieve.
Then I will adapt and customize my talk or workshop to meet your specific needs and requirements.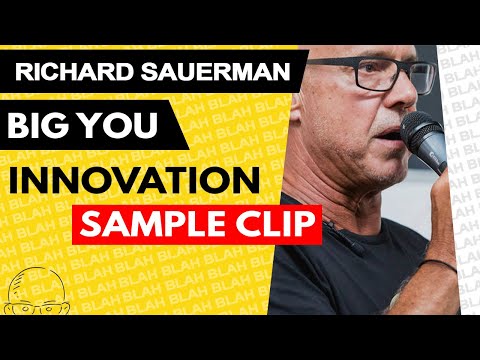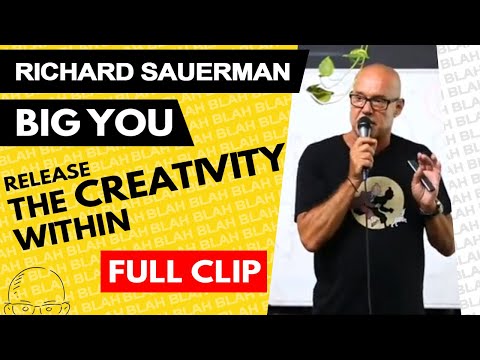 How Brand YOU Releases The Creativity Within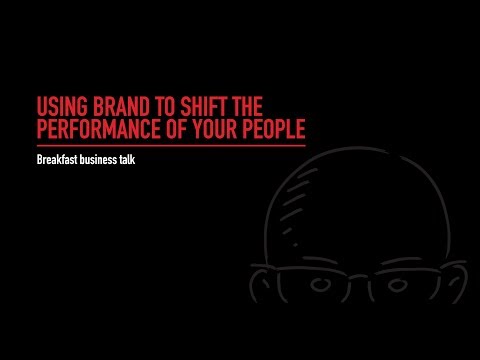 Using Brand to Shift the Performance of Your...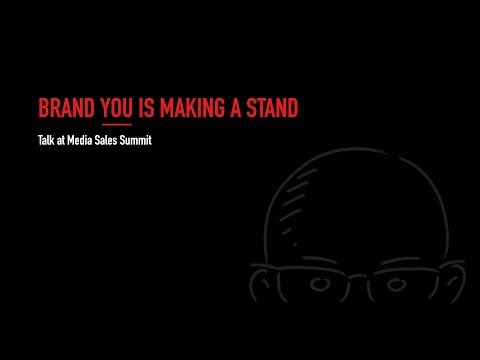 Brand YOU is Making A Stand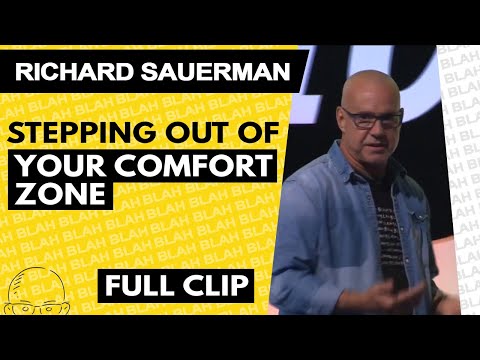 Driving Change By Stepping Out Of Your Comfor...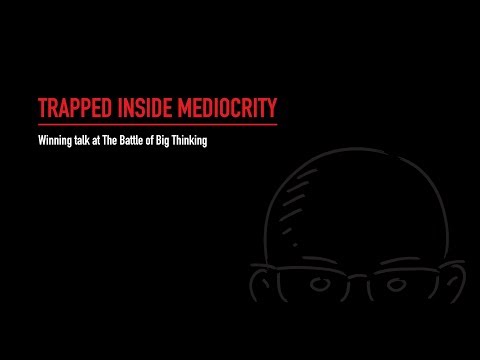 Trapped Inside Mediocrity
The areas and
topics I cover
Your
investment
$4k+
for a keynote
(30-90 minutes)
$6k+
for a workshop
(3-6 hours)
I am flexible because I know different organisations have very different budgets for these kind of events.
Testimonials
Chris
Richard is bloody good at what he does, and that's why we'd hired him three times as a motivational speaker at our annual business conferences. If you work in a service-based industry, your people are your biggest asset - and they need to be proactively maintained. Richard has this absolutely unique way of giving people insights into themselves they never would have realised, and as a result gets Read morethe best out of them. Put him in front of your staff or your audience and he will unlock something amazing in them. Close
Annabelle
Richard hosted two workshops I attended. He was amazing. My friends and I still all talk about Richard and what an inspiration he was. He is an incredible orator and speaks from the heart. He inspired me to be the best person I can be and reminded us of the importance of self-confidence and self belief. I would unequivocally recommend Richard for any learning and development exercise or suchlike.
Sam
Richard is a engaging, powerful and igniting speaker. His message seems to stem from internal truths, shaped by real-life experience that emanates into a message that will transform "Brand You". If you're looking for a speaker like no other to shift the gears of your daily grind. Book him!
Rebecca
Richard is not the typical personal development speaker. His 'Brand YOU' seminar is honest, funny and refreshingly different. In only an hour, Richard convinced us to step outside our comfort zone, challenge the way we think about ourselves and start taking every day actions to achieve our version of success. I highly recommend 'Brand YOU' and Richard to anyone, at any level, in any organisation. Read moreThoroughly engaging and enjoyable from start to finish! Close
Kristina
I recently attended a session run by Richard, which to be honest I was pretty sceptical about attending. Let's be honest, some training sessions can be a hit or a massive miss. Boy was I wrong about this one. Richard, I cannot commend you enough for the brilliant branding session you ran with our entire agency, focusing on our team values. The team are not only still talking about how wonderful Read moreit was, but we have already started to implement very practical strategies and approaches that are already making a huge difference. You bring such a unique style of being real and no bullshit to get to the root of issues and create a very simple structure to navigate the session and desired outcomes. Cannot recommend you enough: sincere thanks and wonderment from the entire team! Close
Lisa
Richard is an engaging and inspiring speaker whose words of wisdom stay with you. I was fortunate to sit in on two of his workshops and highly recommend him.
Gary
Richard ran a great session with our agency team. His approach is honest, fresh and to the point. He really encouraged us all to reflect and think much more deeply about what makes us tick - in life and at work. The workshop had a very positive impact on many of our team as individuals.
Caroline
development exercise or such like. Richard is one of the most inspiring people I've ever had the pleasure to meet. He is a person who not only thinks with his head, but also with his heart. He looks for the best in others - half full, never half empty. Richard is generous, entertaining, sensitive, and above all, authentic. What you see is truly what you get.
Kate
I know you have probably heard it a million times, but you are so inspiring and such a breath of fresh air. You and your way of thinking have made such a difference to my life and world and I will be eternally grateful. It is not everyday you meet people that have such an impact on your life!
Vince
To say you challenged us is an understatement. You not only challenged us but provoked us into assessing what we actually stand for in an emotional, personal & professional sense.
Stephen
It was REAL! Not self-help or corporate bullshit. I felt like I could make real meaning and choose direction in life. The journey really uncovered some awesome truths for me to confront, and how put forward me best self.
Jonathan
Richard's workshop was high-energy, high-value and hilarious! He thinks like a pro and talks like he is walking on air. His energy is infectious.
Sophie
Richard's energy and enthusiasm is incredible. Being so authentic he really does walk his own talk. The workshop was super engaging.
Jenni
I'm thinking about myself differently. Richard made me realise it's perfectly fine to think I'm amazing.
Ayusha
Believe in yourself, stuff what everyone else thinks, do what makes you happy, be positive, be nice, be me. That's what I got out of my journey with Richard.
Hannah
I've always resonated with the things Richard says on his blog and Twitter, but I have never seen him speak in person. He truly is an inspiring and entertaining individual.
Marcia
Richard was the stand out speaker of the day. WOW was the result! He managed to capture the audience's attention almost immediately and drove home his message with vigour, passion and meaning. He hit a chord with the audience and left us wanting more.
Amanda
Richard is passionate enthusiastic, innovative and challenging with his approach and ideas. His workshop was a smash! He was the standout of our event.